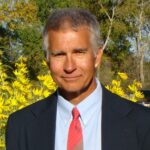 From the past years of service
please see the written customer
comments.
Customer Comments
John is the best lawn expert we have had in the 18 years that we have lived in Colorado. He is knowledgeable, very kind and nice. John identified issues we had with our yard, explains solutions that are easy to understand and then follows through with the work. He is very dependable and reliable - I have thoroughly enjoyed and appreciated his great work. Our yard has never looked better. I would recommend him to anyone.
Thank you so much for taking care of my lawn. The lawn also thanks you. See you next year, you are the best. Anna
Thanks for aerating after the snow! We really appreciate your dedication. Laurel
We really appreciate your reliable lawn service. When we moved from Michigan to Eagle Bend it was one thing that worried us. You've made it very easy for us. Barrett
Thanks for all your hard work. Even with the drought conditions our yard looked great. Ross
John, Everything is going great. Thanks for caring. The yard is looking great and we appreciate all you have done. Thank you for your great service. Talk to you soon. Ginger
The grass looks better than ever. Thanks. Scott
When we moved in this house last summer the lawn was barely green with lot of yellow and brown. By fall it is in my opinion that we had the best yard on the block. It was very thick and dark green. I can't wait to see what you will do with a whole summer for that lawn as opposed to half a summer we had last year. Thanks for the great job, have a good spring. Kel
Everyone is complimenting me on my yard - Thanks to you! Coleen
Thank you John for all the wonderful job you do for us. It is very nice to have one of the best yards in the neighborhood. Cynithia
Thank you all for making my lawn and garden the best in town. Brian
Thanks, John, for providing such great service. It's so nice to be able to leave the care of our yard in your capable hands and not have to worry about it. Terry
Dear John, Thank you so much for saving our lawn. You are fabulous. JoAnne
Thanks for your kind and generous service. We're glad we found you.
Ginger
John, Thank you for your quick and professional service. It is greatly appreciated. Bill
Hi John, I wanted to thank you for all the hard work on my lawn this year. It looked better than it has in a long time. Karen
This comment was published in a community bulletin.
I want to recommend a guy who is the absolutely one of the best in the field. John Lane is the most knowledgeable, easy-to-work-with guy in the yard business I have ever met. I knew that I had a huge knapp weeds problem on my eight+ acres, and I lucked up and called John. He came out: sized up the enormity of the probem and proposed a solution. Last fall he rode his ATV all over my field and sprayed the by-George out of the place. The result is a wonderfully weed-free beginning to the spring. John is intelligent, professional, and above all, a great guy to bring into your landscape maintenance. He has sprayed my pine and spruces trees and is monitoring the health of the almost six digit figures of plants I have put into my yard. Give this guy a call and get him on your team.
While preparing to close the sale of our house, we found ourselves severely pressed for time to have our sprinkler system repaired. I called John and explained our situation. He offered to work on a Sunday to complete the repairs before our closing deadline. John did an excellent job with the repair and winterization, and also provided tips for operating the system. I found John to an excellent communicator, dependable, thorough, and is extremely knowledgeable. I highly recommend John to anyone needing sprinkler services.
I was impressed when i first contacted John through his very professional website. How easy it is to set up an appointment is an improvement over leaving many messages with others that don't return your call. We had our underground sprinkler system replaced with pop up sprinklers and within 5 weeks went from having one of the worst lawns in the neighborhood, to one of the best. if they gave a "comeback lawn of the year award" we would win it hands down. The sprinkler installation, aeration, and lawn over seeding were all done thoroughly and have produced fantastic results! John has made many recommendations as to how we can do some things to help ensure our lawn stays healthy all year long. I have not met anyone more knowledgeable and passionate about their profession! We look forward to having John mange our lawn for many years to come.